Details
Contact Us
F.A.Q.
Links
Nothing
Here's a Thought
Nothing
Finally more exclusive weirdness...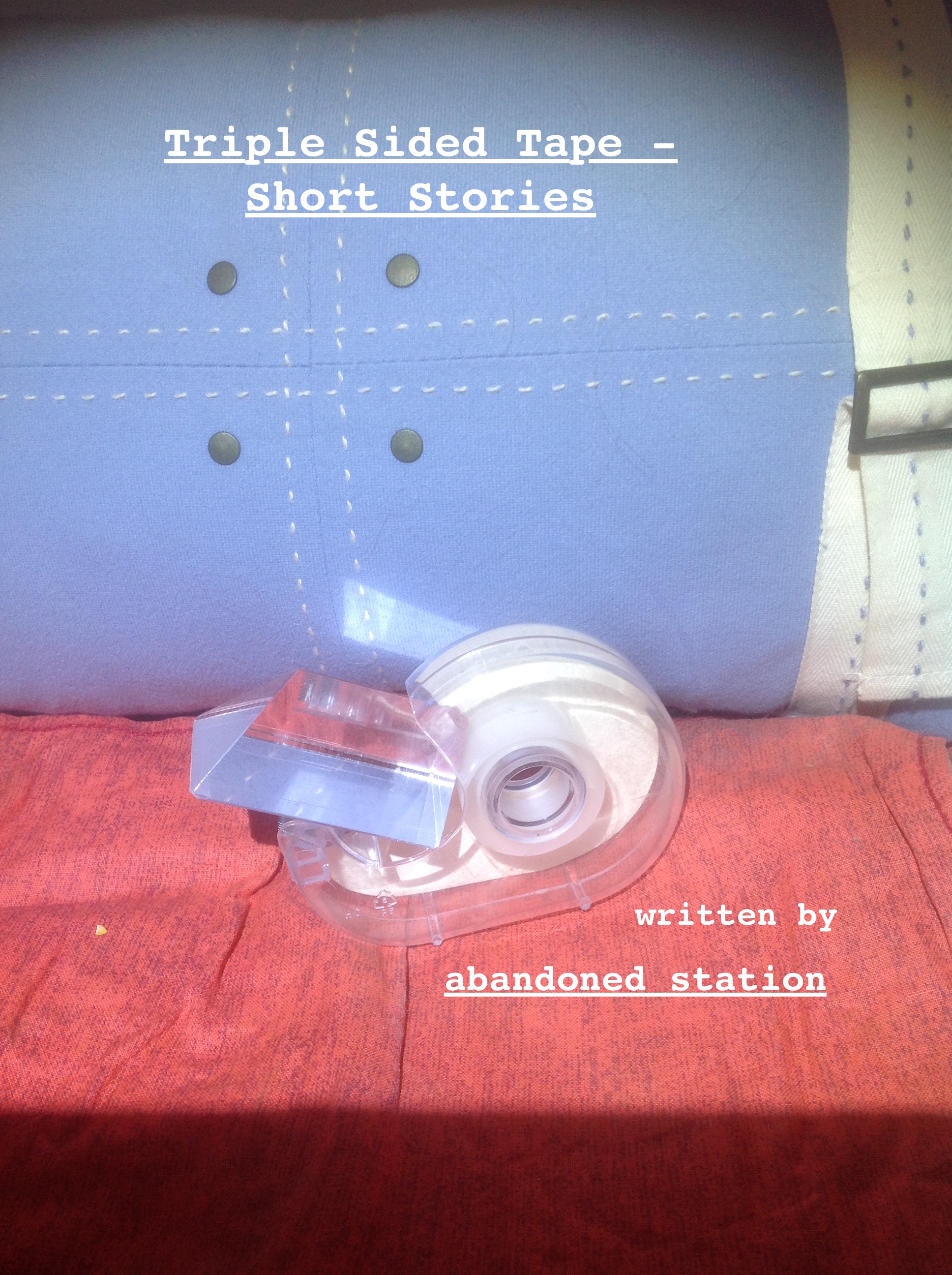 Triple Sided Tape (by abandoned station...us)
We clearly have a problem of not volunteering to build houses for those in need and writing weird stories instead. We are playing our...strengths? None of these short stories are on this website, so it's all new and fresh.
You can buy it for $5 at lulu.com.
Or apple ibookstore, or NOOK, kindle, kobo, etc. But you have to take it upon yourself to do that. Every first step starts with you wishing you were still in bed.
Can you believe this motherfucker had the nerve to ask me what dreams are made of?